Arecor announces clinical trials application for ultra-rapid acting insulin product + receives Innovate UK grant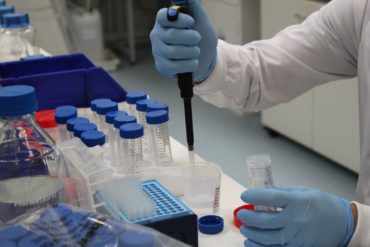 Arecor Ltd, the specialty pharmaceutical company leveraging its innovative and proprietary formulation technology to develop superior treatments for a range of disease areas, including diabetes, is pleased to announce that the Company has filed a Clinical Trial Application (CTA) to conduct a Phase I study in Type 1 patients of its ultra-rapid acting insulin product, AT247.
This novel formulation of prandial insulin is designed to deliver an acceleration of insulin absorption post injection.
The study will compare the pharmacokinetic and pharmacodynamic profiles of AT247 to that of Novolog® and FIasp®, as well as assess safety and tolerability, which will be conducted at a clinical site in Austria – an internationally recognised centre of excellence within the field of diabetes research.
Sarah Howell, CEO at Arecor, commented: "We are delighted to be filing a CTA with the Austrian Regulatory Authorities to conduct the first Phase I clinical trial of our innovative ultra-rapid acting insulin. This represents a key and important milestone in the advancement of the Company's proprietary portfolio for diabetes care."
"There remains a critical unmet need to develop even faster acting insulins that more closely match a healthy body's physiological response to blood glucose and should lead to better postprandial glycaemic control, patient compliance and control and ultimately lead to improved health outcomes. These insulins can also pay a pivotal role in advancing the development of a fully closed loop artificial pancreas system. I am extremely proud of Arecor's contribution to developing improved treatments for patients living with debilitating and often life-threatening diseases".
To read the full article please click here.
UPDATE 13/2/2019
Cambridge, UK., 13 February 2019: Arecor Ltd has been awarded a £0.5 million grant from Innovate UK, the UK's innovation agency, to advance the Company's proprietary super-fast-acting prandial insulin product, AT270.
Next generation superfast prandial insulin
AT270 is a novel formulation of meal-time (prandial) insulin that has been designed by Arecor to significantly accelerate the absorption of insulin post injection, which in turn, accelerates the onset of glucose lowering.  Prandial insulin is used by diabetics to control the rise in blood glucose after eating.
The development of even faster acting insulins that more closely match a healthy body's response to blood glucose, remains a critical unmet need in the development of fully closed-loop insulin pump systems, otherwise known as the "artificial pancreas".
The artificial pancreas has the potential to significantly reduce the self-management burden of diabetes for patients, as well as improve their overall blood glucose control, thereby mitigating the short- and long-term negative health implications caused by the disease.  Such systems enable automatic blood glucose control based on a combination of continuous glucose measurement, smart algorithms to decide how much insulin to deliver and an insulin pump to deliver the calculated amount of insulin.
A key limitation however of the first-generation artificial pancreas system is that the patient, or carer, must manually control their insulin delivery around meal-times.  Furthermore, the current best in class prandial insulins are not absorbed quickly enough, post injection, to effectively manage blood glucose in a fully closed-loop system, post prandially.
Arecor therefore, looks forward to accelerating work on its prandial insulin product, AT270, so as to address this critical unmet need for a more physiologically effective and super-fast acting insulin – and in so doing, to deliver a fully closed-loop artificial pancreas.
Dr Sarah Howell, CEO at Arecor, commented:
"We are delighted and very grateful to receive this prestigious and valuable award from Innovate UK, which will support an acceleration in the further development of our work to deliver super-fast-acting insulin for use in next-generation artificial pancreas systems.  This is an important product within our portfolio and part of our broader strategic aim to leverage our proprietary ArestatTM formulation technology, in the development of superior products to improve the health outcomes and quality of life of patients living with debilitating diseases.