Calculus Capital invests in AOMi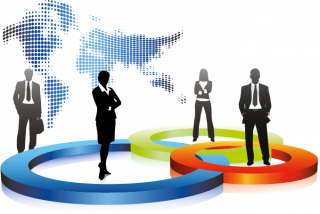 Private equity fund manager Calculus Capital has led a £5m investment in Active Operations Management International (AOMi), a cloud-based back office workforce optimisation software company with 40,000 users globally.
AOMi's back office workforce optimisation software brings together cloud-based technology with market leading methods for workforce capacity management and proven training to provide a complete, enterprise-ready solution. The Calculus investment will enable AOMi to further grow its international footprint and establish its proprietary WorkwareTM software as the industry standard for back office workforce optimisation.
AOMi offers the cloud-based WorkwareTM software suite on a hosted basis in combination with training and coaching services to enable organisations to rapidly and consistently achieve a transformational level of control over employees' work and time. This is crucial when the main cost of production is skilled labour. WorkwareTM offers a proven rapid, repeatable and scalable solution for large organisations to reduce costs and improve quality of service. By helping companies to understand and optimise capacity, WorkwareTM allows AOMi's clients to better forecast future workforce requirements over the medium and long term to plan and manage staff levels accordingly.
The AOMi approach typically delivers greater than 15% productivity gains within months, whilst enabling organisations to deliver market leading standards of service and quality to customers, with guaranteed results.1
AOMi, which was founded in 2005, has been successful in winning major enterprise customers, including Barclays, Capita, Xchanging, Genpact, IFDS, ANZ, Westpac, National Australia Bank, New Zealand Inland Revenue, ABSA, Nedbank, Kotak Mahindra Bank, TD Bank, Fifth Third Bank, TD Canada Trust and Banque Nationale Du Canada.
Richard Moore, investment director at Calculus Capital, said: "Workforce optimisation in back office operations is rapidly emerging as a unique discipline supported by its own range of software tools. Applying the right training and software can quickly improve efficiency, employee satisfaction, quality and service, thereby achieving a rapid return on investment. Historically labour-intensive industries have relied on spreadsheets, home-grown databases and ad hoc manual processes and have lagged behind other sectors in their use of technology. With 40,000 users globally, AOMi's cloud-based WorkwareTM software is a leading solution in this developing industry."
"AOMi's proprietary, in-house-developed software is provided to clients on a hosted basis, creating a recurring, highly-visible revenue stream for the company. We are proud to be supporting a UK business that is succeeding across several continents and has been recognised with a Queen's Award for Enterprise."
Richard Jeffery, AOMi chief executive, said: "Calculus's investment will allow us to capitalise on the extensive global demand we are seeing for our cloud-based software. Since 2005 we have grown our business entirely through self-funding, but there has been an acceleration of interest in our products across the globe and we now need to grow the business rapidly to meet that demand. We selected Calculus as the right partner to help us achieve the company's full potential."
Calculus's investment coincides with AOMi's appointment of active technology entrepreneur John O'Connell. John O'Connell has been appointed as Chairman of the AOMi board and will be investing alongside Calculus. O'Connell is a pioneer in the development of workflow and business process management software. In 1984 he founded Staffware and led the business to become the global leader in its sector with offices in 20 countries, some 400 staff and in excess of 500 international clients. Staffware floated on AIM in 1996 and graduated to the main market in 2000. It was sold in 2004 to US software company Tibco for $260m. Since 2005 O'Connell has been involved with a number of software companies and is currently chairman of Active Navigation and Helveta Software.
"I have been very impressed with AOMi's achievements to-date," said O'Connell. "The company's leading products, recurring revenue base, international footprint and blue chip customer base have positioned it to repeat the success achieved by Staffware and be the leader in the field of cloud-based back office workforce optimisation software."