Calculus Capital invests in Inspiresport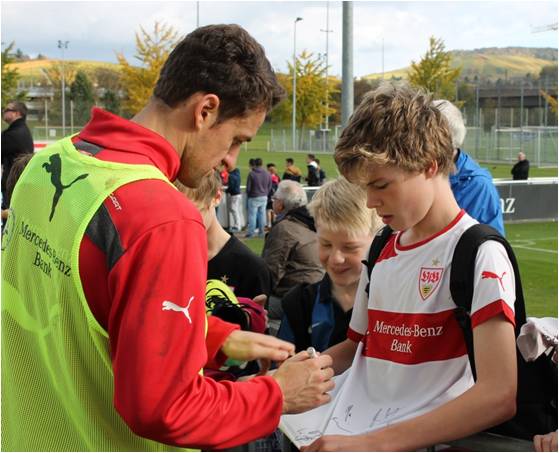 Private equity fund manager Calculus Capital invests in inspiresport, the premium sports development tour company
Based in Cardiff, and founded ten years ago, inspiresport ("the company") is a school and club sports development tour company that allows children to train at world class international and domestic facilities with top coaches and teams in a variety of sports including football, rugby, netball, cricket and hockey.
Led by CEO Steve Butchart, who joined in 2013 from Thomas Cook, inspiresport is exclusively endorsed by the UK's leading governing bodies for school sports including the English, Scottish, Welsh and Northern Irish School's Football Associations and Netball Europe. Additionally the company is Preferred Service Provider of the NSCAA (National Soccer Coaches Association of America).
Organising bespoke tours to iconic sporting destinations such as Real Madrid, Ajax Amsterdam, FC Porto and St George's Park, inspiresport offers children the experience of a lifetime to train with professional coaches. The company has given approximately 70,000 children of all abilities the opportunity to 'live the life of the professional'.
The funding will be used both to continue the international expansion of inspiresport into new geographies and clubs, and to grow its inbound capabilities. As part of this, the company will also expand its portfolio of team sports and build upon its marketing and sales efforts.
Rick Jones, Calculus Capital Investment Director, said: "inspiresport is an ideal investment for Calculus. We are backing a highly experienced management team with a great track record and a very attractive product. The company has great expansion potential and a unique business model."
Steve Butchart, inspiresport CEO, said: "Providing children with access to top quality training and experiences of a lifetime are at the core of our ethos. Through our strong links to professional clubs inspiresport enjoys a unique offering and we are seeing that interest from schools and clubs continues to grow. This investment from Calculus Capital will help us take our business to the next level and we will be in a great position to maximise opportunities for strong future growth."
Primary funding for inspiresport was provided by Finance Wales, one of the largest regional SME investment companies in the UK. Finance Wales is committed to the future growth of the company and remains a shareholder following investment. Nicola Griffiths, Portfolio Executive said, "With Finance Wales' long-term backing Steve and his team have developed the company's services and opened up new markets. We congratulate them on attracting investment from Calculus Capital and wish them every success with their expansion plans."