Calculus Capital wins 'Best EIS Manager' at EIS Association Awards for third-year-running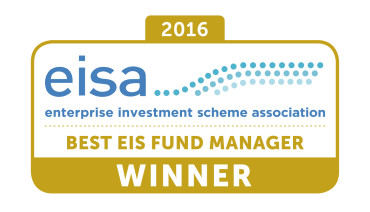 Calculus Capital, the private equity fund manager and Enterprise Investment Scheme and VCT specialist, has been named Best EIS Manager in the Enterprise Investment Scheme Association (EISA) Awards.
It is the third consecutive year, and the fifth in total, that Calculus has received the award, which was announced last night (February 1) in a ceremony at the House of Lords.
The award recognises excellence in investing in smaller companies through the Enterprise Investment Scheme (EIS) and was this year shared with another company, Parkwalk Advisors.
John Glencross, CEO of Calculus Capital, said: "It's a great honour to be named Best EIS Manager by the EIS Association for the third year in a row. Winning the award reflects our successful track record of identifying, supporting and helping to develop some of the most promising smaller growing companies in the UK."
As well as winning the same award last year, Calculus Capital was also named Best EIS Investment Manager at the Growth Investor Awards 2016 and has previously won Best Exit at the EIS Association Awards.
The EIS Association is a trade body that represents the EIS industry. The UK government created EIS in 1994 to help the UK's smaller companies obtain the funding they need to grow by incentivising investors to finance them in return for tax reliefs that help to mitigate the investment risk and enhance the upside return potential.
The judges commented: "Calculus is a company that has a unique and exclusive deal flow, carries out detailed due diligence on all its investments, and provides a high level of support to each of its portfolio companies. They are very proactive in promoting the industry, and capped 2016 with 3 profitable exits".