Calculus investment team win at FT Triathlon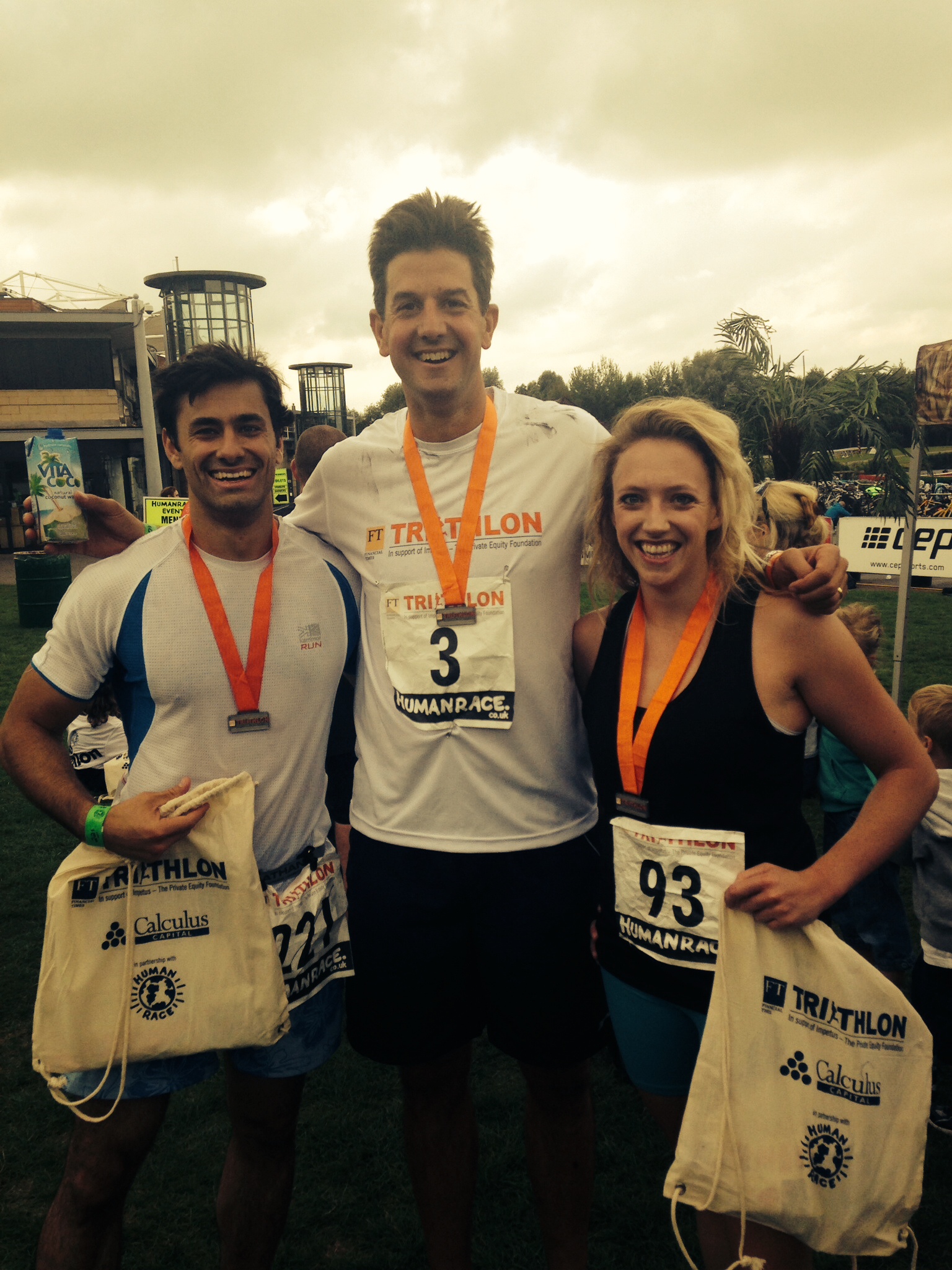 Calculus was proud to support the FT Triathlon, run by our portfolio company Human Race. Well done to Roshan Puri and Claire Cherry who represented Calculus at the event.
A special congratulations to our investment analyst Claire who stormed to win the women's sprint triathlon in an impressive time of 1:27:56 for a 750m swim, 21.2k bike and 5km run.