Calculus invests in Arecor
Calculus Capital has led a £6m funding round in Arecor, the UK-based biopharmaceutical formulation company, to develop groundbreaking pharmaceutical drugs to transform the treatment of diabetes. The funding also involved Albion Capital and Downing Ventures, with BioScience Managers Limited advising Downing Ventures.
Through the application of its technology platform, Arecor is creating faster working, more effective drugs that help progress the creation of the next generation of artificial pancreas systems. The Company's ultra-rapid acting insulin and ultra-concentrated insulin more closely mimic the insulin profile and response to glucose of healthy individuals, improving health outcomes and quality of life for people living with diabetes while reducing the wider costs to health services and society.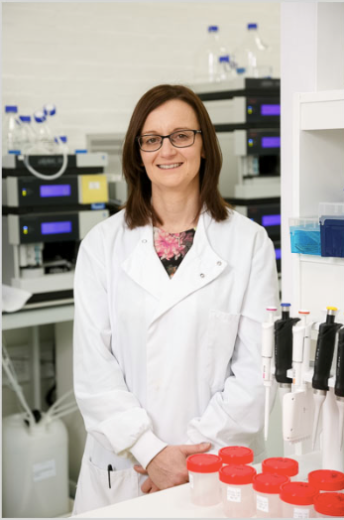 Arecor has developed a series of differentiated and proprietary formulations of generic insulin and glucagon drugs, which are used in the regulation of blood glucose. In people with diabetes, insulin is either lacking, not enough is produced or when produced, the insulin cannot be used effectively. Arecor plans to complete a series of first-in-man clinical trials for each of its three diabetic compounds and ultimately to partner with specialist diabetes companies for late stage clinical studies and global market access. The company's insulin and glucagon products, which are set to transform diabetes treatments, could have peak annual sales of between $200 million and $1 billion each.
Biological drugs tend to degrade quickly in liquid formulations, limiting shelf life, increasing manufacturing costs, reducing clinical impact and, in extreme cases, the action can prevent a drug from reaching the market. The technology developed by Arecor stabilises complex biopharmaceuticals such as peptides and proteins in liquid format, preventing drug breakdown. Ultimately, Arecor looks to deliver superior biopharmaceutical product profiles to meet significant unmet medical needs across a broad range of therapeutic areas.
Sarah Howell, CEO of Arecor, said: "Diabetes is fast becoming one of the most challenging diseases for the UK and societies around the world. While current treatments are effective, diabetes still impacts significantly on an individual's quality of life and on increased cost pressure to healthcare systems, such as the NHS. Our next generation diabetes products, enabled by our innovative and proprietary formulation technology, will lead to better treatments and improved health outcomes and quality of life for people living with this debilitating chronic condition. This investment will accelerate the clinical development of our diabetes speciality pharma portfolio and I am excited to be working with our new investors."

Alexander Crawford, Investment Director, Calculus Capital, said: "Arecor's unique and highly regarded reformulation technology has the potential to help transform the treatment of diabetes, which is one of the major health challenges. As lead investor, we believe this is an exciting new phase in the development of Arecor's technology and that this is a company with strong growth potential."
In addition to the three products moving to clinical trials, the investment will allow Arecor to continue development of further treatments for diabetes and other conditions.