Calculus completes four investments in July
Calculus has made four investments in July across sectors including medtech, software and technology.
On 3 July Calculus closed investments in Arcis Biotechnology and Quai Administration Services.
Arcis has developed a patent-protected platform technology which is seeking to improve the Molecular Diagnostics sector.
Arcis' technology allows the extraction of DNA and RNA from various sample types (human, animal, plant or pathogen) in under three minutes, which is significantly faster than the current laboratory standards. Unlike competitor products or processes, Arcis' chemistry also protects the extracted nucleic acid from degradation; this preservation technique is novel and highly beneficial, particularly for RNA which is inherently fragile. Arcis Biotechnology was recently awarded an Innovate UK grant to investigate the protection of RNA biomarkers in urine, which may lead to early detection tests for prostate cancer. 
Quai's platform administers thousands of individual savings plans at a fraction of the cost incurred by established insurance companies and wealth managers. The Company's compliant and efficient administration systems provide clients with the ability to drive operational efficiencies. Quai's systems focus on the provision of two core administration services: Product Administration for mass-market consumer offerings and portfolio administration for private client and portfolio managers. Quai has 11 customers live on its platform including PJ Milton, Punter Southall, Digital Moneybox and Tavistock Investments.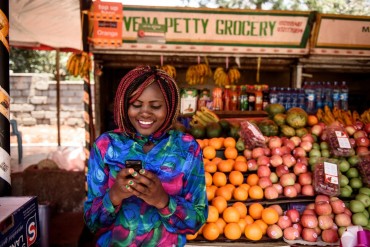 A further investment on was made on 12 July into Money Dashboard, which is an app that offers users the ability to better track and manage their finances (from bank accounts, credit cards, store cards, etc.) in one secure place. The Company's proprietary transaction tagging technology analyses the user's spending into categories, providing an automatically updating, consolidated view of their financial lives.
Money Dashboard aggregates its user's data on an anonymous basis to analyse consumer spending trends which can be sold to institutional investors and others (the "Data Insights" product). In December 2018, Money Dashboard announced a strategic partnership with Go Compare to help them to better understand their customers and tailor product and service offers, whilst giving Money Dashboard access to their anonymised transaction data to enhance its Data Insights product.
Finally, on 26 July, an investment was made into Every1 Mobile. This company delivers digital mobile solutions to drive social change in low-income communities across sub-Saharan Africa and other emerging markets.
E1M works with the public and private sectors to design solutions for economic and social inclusion, leveraging the power of mobile to extend and strengthen the reach, engagement and impact of initiatives in a measurable way. E1M's clients include Unilever, DFID, USAID, Bill & Melinda Gates Foundation, the UN, the World Bank, ONE, Old Mutual, Mozilla Foundation and the EU.
Calculus look forward to communicating more investments over the coming months and have a strong pipeline of around £20 million.