CEO Uncut: SMEs, the heroes of the post-Brexit economy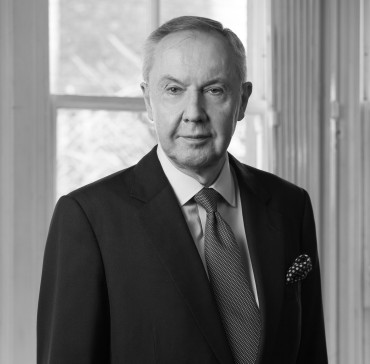 John Glencross, CEO and Co-Founder, Calculus Capital, shares his views on the future for SMEs in the post-Brexit economy.
There is understandable anger from those who wanted to remain, confusion about what next and mostly unhelpful comments from prominent figures on both sides. Most of the furore is irrelevant, however. The rules were clear at the start of the referendum process and we need to move on.
Some of the wisest heads at this time are the quietest voices, so a few quiet comments. In twenty years of investing in smaller UK companies, I have rarely seen so many businesses seeking equity finance. This was true in the lead up to the referendum and those companies show no sign of re-assessing their plans. The Financial Times has reports of JP Morgan, Goldman Sachs, HSBC and other international banks planning to relocate operations out of the UK. SMEs are likely to be the heroes of the post Brexit economy.
The SME sector has a low correlation to larger companies and the mainstream equity markets and the vibrancy and dynamism of these companies is one our strongest economic assets. Over 99% of UK companies are small businesses and almost 50% of our private sector GDP is produced by SMEs; they also account for 60% of all private sector employment in the UK*. For at least two decades, these small businesses have been the UK's engine for job creation, innovation and growth. The climate for these enterprises in the UK remains hugely positive. Going forward, they will play an ever stronger role in driving the UK economy. If anything, they are also potential beneficiaries of a cheaper currency.
We are rich in science and technology and the UK is an entrepreneurial nation. Whether it is in science, technology, healthcare or more routine sectors such a leisure and business services, in the post-Brexit world, EIS and VCT funding for these companies will be vitally important in providing the capital they need to thrive. Since 1993, over 23,000 companies have raised funds through EIS through economic highs and some very deep lows, pumping over £14bn into businesses which would otherwise have struggled to find financing to grow and succeed.
In addition to a lower exchange rate, one possible benefit for these companies from Brexit is that, in time, the Treasury may cut away much of the complexity imposed on these schemes by Brussels and enable EIS funds and VCTs to support even more of our entrepreneurial SME economic base.
It is business as usual for smaller companies' fundraising. We at Calculus are committed to empowering a new generation of dynamic British companies, so that they may achieve their goals. Successful SME investment is a virtuous circle which benefits our investors, and, importantly, the UK economy.
Every chancellor of every political persuasion has sought to improve the value and effectiveness of EIS and VCT funding for smaller businesses since the schemes were first introduced. We will maintain our dialogue with the Treasury to ensure that the importance of smaller companies continues to be recognised and acknowledged in Treasury policy.
*Source: Department for Business Innovation and Skills, October 2015
**Source: HMRC EIS Statistics, April 2016