Collagen Solutions emerges from 'challenging' year in stronger position
Collagen Solutions PLC (LON:COS) CEO Jamal Rushdy and CFO Hilary Spence discuss with Proactive Investors the firm's results for the year ended 31 March 2018.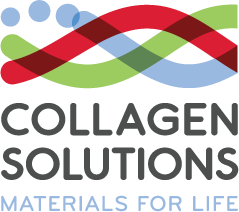 During the interview with Andrew Scott they discuss recent results, exciting projects and opportunities for the business.
The company recently featured in a Calculus "Spotlight On" article containing further information about how the company has made significant progress, quadrupling revenues from its contract research and material supply business since the Calculus investment.
Video: https://bit.ly/2uqcRkg