Cornerstone Crosses the Million Mark
One million parcels delivered. That's the staggering figure shaving subscription service Cornerstone has achieved in just four and a half years, with more than 250,000 customers receiving its packages.
Oliver Bridge, founder and Class of 2015 Young Gun, started the business from his kitchen table with a loan of just £5,000.
It has since raised around £8m in venture capital and has gained a huge following for its 'soft on the skin and on the environment' approach, with no animal testing, sourcing from British suppliers wherever possible, plus no parabens, alcohol, BPA (an industrial chemical used to make plastics and resins) or microbeads used in its products.
"It's crazy we've now sent 1,000,000 parcels," says Bridge. "I couldn't have envisaged that we could achieve this level of impact in such a short space of time.
"Men's shaving is one of the fiercest, most competitive markets in the world, with giants such as Proctor & Gamble dominating the space with multi-million budgets. To have hit the million parcels mark 54 months after launch is just awesome."
Packed within those parcels have been 499,000 tubes of shave gel or cream (equating to 75,000 litres) and 5.4million razors. The business has also generated more than nine million visitors to its website.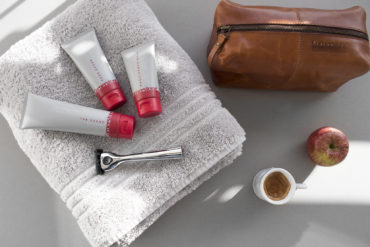 Read the article in full here