Film and TV Production is the fastest growing sector in the UK economy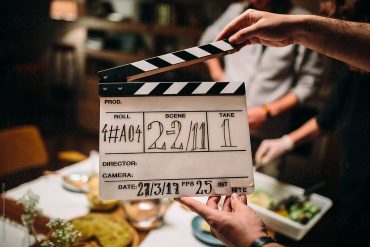 Recently released statistics from the British Film Institute show a record-breaking year in 2019 for Film and high-end TV production in the UK, with £3.6bn being spent, a 16% increase on 2018.
The huge international demand for content has made it the fastest growing sector in the UK economy according to Adrian Wootton OBE, the Chief Executive of the British Film Commission and Film London: "Film and high-end TV are big business, indeed we are the fastest growing sector in the economy, and today's record breaking figures show the UK continuing to meet the growing demand for content, studio space and world-class skills, talent and technical expertise. It's vital we continue to nurture and champion the exceptional talent across our screen industries; the BFC working together with our public and private partners across the UK to seize the growth opportunities for nations and regions, putting inclusivity and sustainability at the heart of everything we do."
Whilst there has been a drop in UK independent film and TV production, studios and streamers have been rushing over to our shores in order to benefit from the world class talent, crews and production services that are on offer in conjunction with the UK's creative sector tax reliefs.
According to Amanda Nevill CBE, CEO of the BFI, which is working in association with Calculus Capital on the UK Creative Content EIS Fund said "Today's figures show an incredibly vibrant picture, a sector that continues to grow, delivering billions to the economy and a wide spectrum of jobs all over the UK."
Although film production remained ahead of TV, the increasingly competitive media landscape has meant inward investment and co-production into UK TV has surpassed £1 billion for the first time rocketing up 51% to £1.29bn. The sector has bought billions into the economy whilst creating a wide array of jobs.
Nigel Adams, Minister for Creative Industries said "The increase in inward investment reflects the UK's acclaimed reputation as a home for fantastic talent and creativity in our film and television sectors."
The news comes at a perfect time for our Creative Content EIS Fund and reaffirms our view that there has never been a better time to create, own and invest in UK content.
Please click here for the official statistics on the BFI's website.