Genedrive awarded multi-partner grant from UK National Institute for Health Research
Genedrive has announced the receipt of a multi-partner grant award from the UK National Institute for Health Research's Invention for Innovation programme, for the development and implementation of a point-of-care pharmacogenetic test to avoid antibiotic-related hearing loss in newborn children.  The Genedrive® test is targeted to allow genetic results to be available within an hour, allowing alternative antibiotics to be used and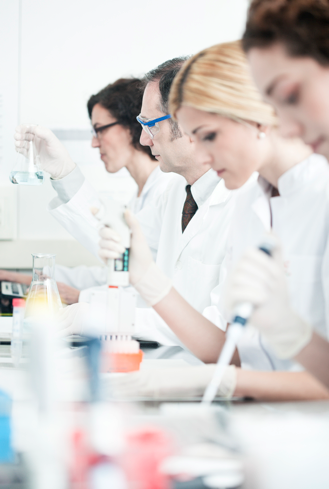 thus avoiding the potential life changing adverse reaction to gentamicin (prescribed to c.90k babies per year in the UK on intensive care units.).
To read the full article click here.
Genedrive is a commercial stage personalised medicine and biotechnology company developing innovative diagnostics and biomarkers alongside providing contract research services to drug development companies.
Having been founded as a contract research business ("CRO"), Genedrive is now refocussing as a Point of Care molecular diagnostics company. The company has developed and launched Genedrive®: a next-generation Point of Care molecular diagnostic system providing a low cost, rapid, versatile, simple to use and robust diagnostics platform for the diagnosis of infectious diseases and for use in patient stratification (genotyping), pathogen detection and other indications.