How to use VCTs for retirement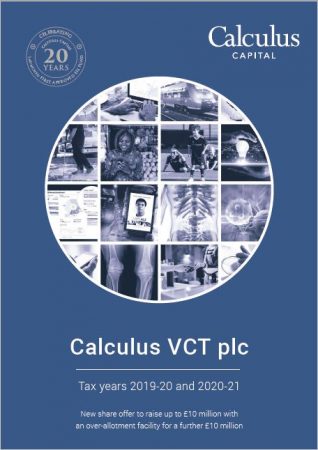 Investors placed £731m into Venture Capital Trusts (VCTs) last year and early indications suggest that they may top that this year.
The reason is simple – many of us now use VCTs as a key part of retirement planning alongside our pension. They are a tax efficient way of saving for retirement and then drawing income once in it. This is more important than ever because over the past 13 years the government has squeezed much of the benefit out of pensions for high earners.
The pensions squeeze
Back in 2006, when the lifetime allowance was first introduced you could hold up to £1.8m in your personal pension and pay in up to £255,000 each year. Today the threshold for annual pension contributions is just £40,000 for most and less for many. For every £2 you earn between £150,000 and £210,000 you lose £1 in pension allowance. It means that those earning £210,000 a year or more can invest only £10,000 into their pension.
In the meantime the lifetime allowance has shrunk to £1,055,000. This is forcing many higher earners to look for other ways to invest for their retirement.
They have limited options. In his 2017 budget the Chancellor, Philip Hammond, reduced the tax-free allowance on dividends from £5,000 to £2,000. He and his predecessor George Osborne also imposed a series of restrictions on buy-to-let investing, making that once popular option less attractive.
The VCT alternative
For many investors –– VCTs are now the go-to pensions companion.
Benefits of VCTs in the retirement build up
HMRC does not include VCTs within its pension-related investment limits. It currently sets the annual contribution cap on VCTs at £200,000, regardless of income. So, when high earners hit their pension allowance limits, they can find extra tax-efficient saving headroom in VCTs.
VCT investors can claim an income tax deduction of 30% on the amount invested. This income tax deduction can be particularly helpful for those nearing the end of their career who are being offered a lump sum "golden handshake".
Of course, investments in VCTs are higher risk and this tax benefit is meant to help mitigate that risk. If the investment does well there is an additional bonus as any capital gains are also free from tax.
Benefits of VCTs in retirement
Dividend payouts from a VCT are tax free. This is significant when you remember that additional-rate taxpayers face a 38.1% tax if they receive more than £2,000 a year in dividends outside tax wrappers.
This makes VCTs useful for generating a tax-free income boost in retirement. We are targeting an annual tax-free dividend of 4.5% in the Calculus VCT as well as long-term growth. Earlier this year we introduced a Dividend Reinvestment Scheme for those seeking to reinvest dividends – perhaps still at the pre-retirement accumulation stage.
Some things to remember
You must hold any investment in a VCT for at least five years, if not you risk losing the tax relief benefits. HMRC could force you to pay them back.
The government offers VCT tax reliefs to encourage investment into smaller up-and-coming growth companies. This entails greater risk than investing in large, public market companies. To benefit you must have paid or owe as much income tax as you are claiming back.
You may find it hard to sell your VCT if you unexpectedly need the money – you should consider it an illiquid investment. VCTs offered on the secondary market do not come with tax reliefs.
The minimum investment you need to make will depend upon the VCT in question. For the Calculus VCT it is set at £5,000, although investors can subscribe up to £200,000 per tax year.
What next?
We have reduced the initial charge from 3 or 5% to zero until 29th November. Those who subscribe now but wish for their money to be invested after April 5th will also benefit from the offer. We will also apply it to those who seek to drip feed their investments on a monthly basis over a year but commit to standing orders now.
We launched our first VCT over a decade ago and the Calculus VCT has consistently hit its dividend targets. Calculus has been shortlisted in three categories in the upcoming Investment Week Tax Efficiency Awards – as Best generalist VCT investor, Best generalist EIS investor and for the Exit of the year.