Inspiresport announce exclusive partnership with FC Internazionale Milano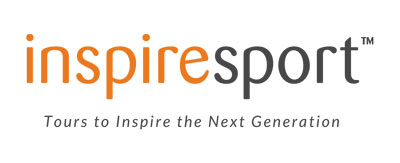 Inspiresport have announced a new and exclusive partnership with Italian footballing giants FC Internazionale Milano, giving young players the unique opportunity to travel to Italy for a once-in-a-lifetime sports development tour.
Inspiresport is a leading provider of specialist sports development tours for schools to top sporting destinations worldwide. Inspiresport provides young people with access to leading professional sports clubs for a once-in-a-lifetime sports development experience. They are able to train at the club's first team training facilities with the club's professional coaches and meet top players, as well as participate in educational sightseeing visits.
Football is Inspiresport's largest sport and this partnership with Inter Milan builds on the exclusive partnership agreements already in place with some of the world's top football clubs, including Manchester City, FC Porto, PSV Eindhoven and Valencia,
Steve Butchart, CEO of Inspiresport:
"We are delighted to have agreed terms with another iconic European football club. Our current European football programme offers excellent options in the UK, Spain, Portugal, Holland and Germany. That being said, there was a clear opportunity to develop a core partnership with an Italian club and we are satisfied that Inter is by far the best option based on facilities, coaching, transport links and the magnitude of the club. We are very much looking forward to realising the full potential of this agreement."
Barbara Biggi, Global Youth Business Director :
"We're pleased with this partnership as it means that many youngsters will be exposed to a football experience of the highest level. We are thrilled to be working with inspiresport. We very much look forward to welcoming players from the UK over the coming period."
[youtube id="d_ZP-VOh2ok"]
Read the full announcement here.