Investing for a better world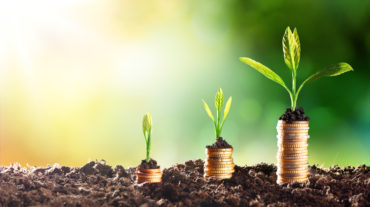 You might argue that the most attractive thing about EIS and VCT funds is the raft of tax benefits that accompany them. They certainly are generous ­­­­­­­­­– both are CGT-free and offer 30% income tax relief. But focus too much on the tax and you might miss one of their most rewarding and exciting aspects.
Those tax benefits exist because investors are putting their capital at risk. Small unquoted companies by their nature are higher risk than their large listed counterparts, however their potential to affect transformative change to an industry and provide impressive investor returns has long been proven.
Calculus is investing in some of the most exciting small companies in the UK. These are businesses that are not only solving key business challenges but changing the world of science and addressing an array of societal problems.
Some of our portfolio companies have developed ways to tackle sustainability and public health challenges. Weedingtech, for example, produces a herbicide-free, organic weed control foam system for use by municipal authorities, utilities and similar organisations around the world, including the cities of New York, London, Munich and Barcelona.
Other companies in our portfolio are working towards economic goals, such as addressing productivity problems. Active Ops and its 'Workware' workforce management platform is now being used by businesses across the globe to boost efficiency and lower costs. Another portfolio company, CloudTrade, has streamlined invoicing and other business administration, again improving efficiency and freeing up employees to spend their time more profitably.
And then there is Blu Wireless Technology, a company that was named by the European Commission as a 'key innovator' for its contribution to research on 5G networks, the future of ultra-fast internet. The company is a key partner in ongoing UK government 5G trials and will play a pivotal role in the coming 5G revolution. They recently announced a partnership with FirstGroup to provide fast reliable internet to trains. ARM are a co-investor alongside Calculus Capital.
Many of today's most exciting scientific developments are coming in healthcare and pharmaceuticals, and our portfolios reflect that. In such a vital industry, Calculus investors are driving progress that could well contribute to saving lives and improving quality of life.
Take Axol Bioscience, for instance. Countries across the developed world are facing demographic timebombs – rapidly ageing populations that will mean a much higher prevalence of age-associated diseases such as Alzheimer's. Axol Bioscience is supplying some of the world's leading researchers with the necessary human cells, including live human neurons, for studies which may one day prove vital in the battle against such diseases.
Synpromics is another portfolio company at the forefront of health sciences. Its ground-breaking, patentable technology provides genetic controls for exciting cell and gene therapy treatments being developed around the world. The technology is already being used by researchers looking at cures for rare genetic lung and eye diseases.
Collagen Solutions produces medicinal-grade collagen, a protein used naturally by the human body for muscles, tendons, ligaments and skin – but that can also be produced artificially. Unsurprisingly, it has an abundance of uses in the healthcare industry including bone grafts, treating severe burns, cardiovascular healthcare and dentistry.
And of course, society's need for delicious Mexican food is met by Benito's Hat's burritos and tacos!
The EIS and VCT markets are both growing in size and public awareness at a time when social good has never been more pertinent for business.
It goes without saying that any investment is first and foremost about getting the best possible return on capital. Of course, that principle is fundamental to our funds. But our EIS and VCT funds also offer something else in abundance: an opportunity to help build a better future.