Arecor
Sector:

Biotechnology

Invested in:

COMPANY
Arecor is a life sciences company focused on developing superior biopharmaceutical products via the application of its patented Arestat™ formulation technology platform. The Arestat™ platform enables the development of superior biopharmaceutical products, primarily by enhancing their effectiveness and stability in liquid solutions. These include stable high concentration antibodies, reformulations of lyophilised (powder) products in to stable liquids, taking products out of the cold-chain (thermostability) as well as changing properties such as faster acting insulins. This technology is leveraged across two distinct business areas: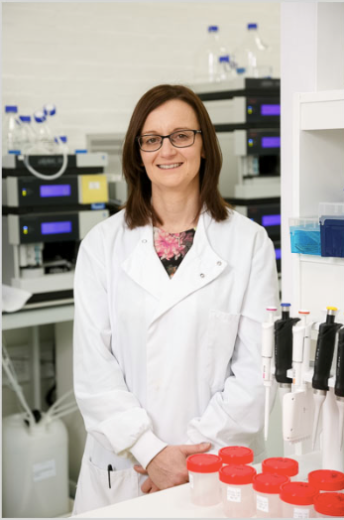 Proprietary Product Business
Using the Arestat™ platform, Arecor has developed its own portfolio of superior therapeutics, primarily focused on enabling improved treatments for diabetes via the innovative reformulation of already approved proteins and peptides. The Company's lead products are Ultra-Rapid Acting Insulin, Stable Aqueous Glucagon and Ultra-Concentrated Rapid Acting Insulin, all of which are based on the reformulation of two previously approved peptides; insulin and glucagon. Both of these peptides are off-patent and are used within a variety of currently approved drugs and because insulin and glucagon's safety and efficacy is already well known, Arecor will benefit from significant risk and cost being taken out of its drug development pathway.
Technology Partnering Business
Arecor partners worldwide with leading pharmaceutical and biotech companies, delivering to them superior reformulations of their proprietary products, which would otherwise not be possible using conventional formulation science. In so doing, such businesses are able to deliver improved products to patients as well as strengthen their patent protection and commercial market access in an increasingly competitive market.
INVESTMENT RATIONALE
This investment will be used by Arecor to fund the development of the Company's three lead proprietary diabetes products into Phase 1 clinical trials; to strengthen the management and sales team and to continue to drive growth in its technology partnering business.
Sarah Howell, Arecor CEO (pictured) says "We are delighted to have Calculus on board as an investor. Their investment will enable us to accelerate the delivery of significantly improved therapeutic treatments for people living with diabetes as well as to continue to develop and exploit our innovative formulation technology platform.  We are very much looking forward to working together more closely."