C4X Discovery
Sector:

Biotechnology

Invested in:

Drug Discovery & Development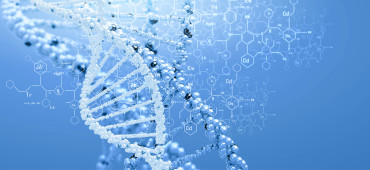 Calculus Capital has completed a £3 million investment in C4X Discovery (C4XD), a drug discovery and development company that uses cutting-edge technology to design and create drug candidates.
C4XD was spun out of the University of Manchester in July 2007. Their proprietary patented software, Conformetrix, allows scientists to view accurately the dynamic 3D shape of potential drug candidates on the basis of experimental data, and to select the candidate that is most likely to bind to the required target. Previously it was only possible to determine this in the laboratory, using time consuming and expensive trial and error techniques.
The company's second patented software platform is Taxonomy3® which identifies novel genetic linkages by examining data sets on certain diseases allowing new drug targets to be identified. The Company have already had success in this area with Rheumatoid Arthritis and Parkinson's disease.
C4XD also has programmes across a number of therapeutic areas including inflammation, neurodegeneration, immuno-oncology, addiction and diabetes. In March 2018, C4XD licensed its candidate for the treatment of addiction to Indivior plc, resulting in the receipt of a $10m upfront payment and up to $284m in further milestone payments and royalties. C4XD has three lead drug discovery programmes showing in vivo activity, opening up a path to candidate selection and opportunity to progress to further partnering discussions.
Rationale
C4XD's research is already making headway, with their drug candidate targeting addiction at the pre-clinical candidate stage. Addiction has historically been a difficult area for large companies as the receptors that cause addiction and drowsiness are virtually identical. C4X have identified a small molecule that is 1,000 fold more selective for the required addiction receptor where as others have previously failed in doing this. Other active projects include drug molecules targeting psoriasis, COPD and diabetes.
Calculus Capital was attracted both to C4XD's experienced management team and their unique software platform. Funds will be used to progress C4XD's existing pipeline of pre-clinical drug design and development for use in the treatment of a wide range of diseases and medical conditions.