Chop'd
Sector:

Restaurant & Food Services

Invested in: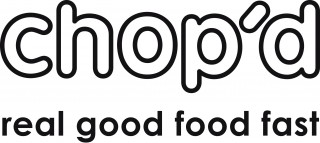 Healthy salad bar chain
Chop'd is a pioneer in the healthy eating space, with sites across the UK offering 'quick serve' and 'create-your-own' salads, wraps, soups, stews and breakfasts. The company's commitment to using the best, locally sourced ingredients has set a precedent for the sector. Chop'd places real emphasis on the provenance of its food, from Essex barn-reared chicken to sustainable salmon from the Shetland Islands.
Rationale
Calculus were attracted to Chop'd because of its successful offering and strong management team, who have a solid track record of operational experience within firms such as Yo! Sushi, Pizza Express and Chez Gerard. The investment will fund the roll-out of further site openings to reach new customers across London and the UK. Calculus invested in 2014.