Genedrive
Sector:

MedTech

Invested in:

Biotech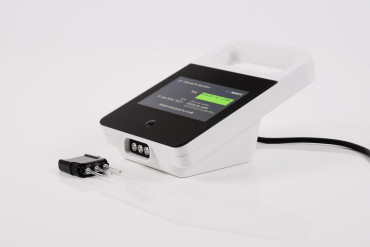 Genedrive is a commercial stage personalised medicine and biotechnology company developing innovative diagnostics and biomarkers alongside providing contract research services to drug development companies.
Genedrive was founded as a contract research business ("CRO") but is now refocussing as a Point of Care molecular diagnostics company. The company has developed and launched Genedrive®: a next-generation Point of Care molecular diagnostic system providing a low cost, rapid, versatile, simple to use and robust diagnostics platform for the diagnosis of infectious diseases and for use in patient stratification (genotyping), pathogen detection and other indications.
Rationale
The successful launch of Genedrive's TB diagnosis system in India, the appointment of an extremely experienced CEO, David Budd, and significant advances in the development of point of care Hepatitis C diagnostic systems, are extremely encouraging to us as investors, pointing to important advances in Genedrive's areas of medical diagnostics and a bright future for the business and its investors. Genedrive achieved near perfect marks for their hepatitis diagnostics HCV ID Kit test in early 2017. The company also clinched a rare deal with the US armed forces, providing them with millions of pounds of kit to test for biological warfare agents.
Genedrive (previously called Epistem) is now quoted on the Alternative Investment Market (AIM). Calculus successfully exited a previous investment in Epistem in 2014 from its EIS funds.