Maze Theory
Sector:

Media

Invested in: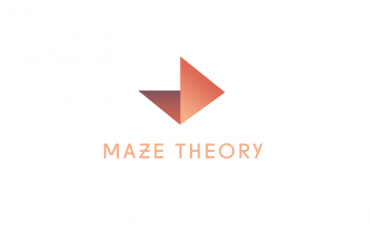 TRANSACTION
Calculus Capital has invested £1.1m into Maze Theory, a digital entertainment studio focusing on the creation and development of immersive entertainment experiences and games across multiple platforms, including Virtual Reality (VR), PC, Console and Mobile.
COMPANY
Maze Theory was founded in 2018 by a team of digital creatives with experience in animation, games development, film production and storytelling. Maze Theory established its reputation with the launch of its first VR game – Doctor Who 'The Edge of Time', which was released in November 2019 for PlayStation (PSVR) and Oculus Rift headsets, before also launching on Oculus Quest headsets in January 2020.
The company is currently in the early stages of developing its next VR game, Peaky Blinders – The King's Ransom, which is due for release in late 2021. The game will use Artificial Intelligence to develop characters with human like interactions, featuring the infamous cast, including Thomas and Arthur Shelby and Polly Gray.
Alongside these, Maze Theory continues to add to the quality and depth of its development slate, including its own internally developed IP, The Vanishing Act, an immersive, narrative based VR game.
INVESTMENT RATIONALE
Given advances in technology, alongside the improved accessibility of devices, the VR market is scaling rapidly, with significant growth experienced in both hardware and games.
Maze Theory has an impressive team in place, with a proven track record of developing and launching successful games. We were attracted by Maze Theory's ability to secure high profile IP, resulting in a strong slate of reputable titles, each of which has high commercial capabilities. The team's ability to develop games across multiple platforms provides diversification, as well as exposure to larger markets.
Latest News