Park Street Shipping
Sector:

Transportation

Invested in: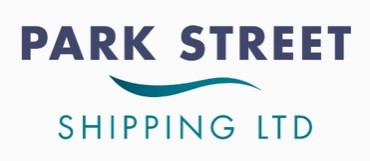 COMPANY
In February 2017 Calculus Capital completed a £4.75 million investment in Park Street Shipping, a company which purchases and operates second­hand dry bulk vessels. Calculus set up the business in conjunction with Clarksons, the world's leading provider of integrated shipping services, and Nordic Hamburg, a technical manager which runs a fleet of over 30 ships with in ­house technical and crewing services.
INVESTMENT RATIONALE
At the time of investment the shipping industry was an attractive environment, with second­hand asset prices at historic lows. In order to take advantage of the cyclical nature of the sector, Park Street Shipping has already purchased MV Nordic London, a 7 year ­old, South Korean built, 35,000 dwt Handysize bulk carrier, with an average age of 11 years for the class*. Younger vessels are more economical to run, attracting premium charter rates and lower operating expenses. These factors, in addition to the reputation of South Korean shipyards, should ensure a strong resale market for the vessel as the market recovers.
In August 2019 we have secured a 9 month charter for the Nordic London with a reputable charterer on favourable terms. In accordance with EIS regulation, we will procure time charters of less than 12 months until the cycle recovers, with a sale of the vessel targeted for 3­-5 years' time.
Handysize vessels are smaller bulk carriers, often, as is the case with MV Nordic London, equipped with their own cranes. This, and their shallow draught, allows them to transport a wide variety of bulk commodities to a large selection of ports around the world. The flexibility this provides gives a degree of insulation from weak growth in major dry bulk trade volumes, as Handysize vessels are also able to transport minor bulk (such as steel, fertiliser, grains, etc.), a group of commodities that saw growth across 2016.
Track Nordic London around the world here
*Source: Clarksons Research