Scancell
Sector:

Biotechnology

Invested in:

COMPANY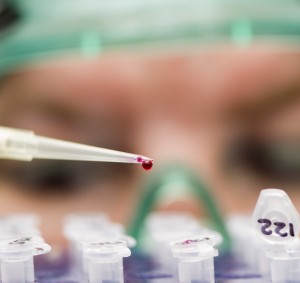 Scancell was founded in 1997 by Dr Lindy Durrant and IPO'd on AIM in July 2010. Scancell is developing novel immunotherapies for the treatment of cancer based on its ImmunoBody and Moditope technology platforms.
Cancer vaccines represent a highly attractive approach to cancer therapy. In contrast to current treatments such as chemotherapy and radiotherapy, small non-toxic doses of a vaccine may be administered to a patient to stimulate an immune response. It is generally accepted that to be effective against cancer, a vaccine needs to target dendritic cells to stimulate both parts of the cellular immune system; the helper cell system (known as the CD4-mediated response) which stimulates inflammation at the tumour site; and the cytotoxic T-lymphocyte or CTL response (known as the CD8-mediated response) in which cells of the immune system are primed to recognise and kill specific cells.
In April 2020 Scancell announced that it had initiated a research programme to develop a vaccine for COVID-19. The project will be led by Professor Lindy Durrant, Chief Scientific Officer and Professor of Cancer Immunotherapy at the University of Nottingham, in collaboration with scientists in the newly established Centre for Research on Global Virus Infections and the new Biodiscovery Institute at the University of Nottingham, and Nottingham Trent University.
INVESTMENT RATIONALE
Funds raised will enable Scancell to commence work on the pre-clinical development of the first Moditope immunotherapy product. The Moditope technology produces cancer killing cells that destroy tumours without toxicity.
The most recent fundraising round will help the company prepare for the SCIB1 ImmunoBody / checkpoint inhibitor combination study in melanoma, including applying for a US IND later this year, enabling the study to begin in 2017 and also to take their first Moditope product, Modi-1, into the clinic next year.
John Chiplin, Scancell's Chairman, has many years' international experience in listed life science companies where he has fulfilled the roles of Chief Executive Officer and Chairman.
Calculus initially invested in Scancell in 2008 and in 2012 won the EIS Association's 'Best Exit of the Year'. Calculus has since made further investments to fund the next stage of growth of the company.