Venn Life Sciences
Sector:

Healthcare Services

Invested in: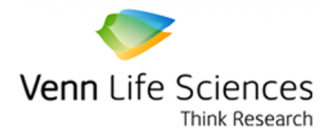 Clinical Research Organisation (CRO)
Venn Life Sciences provides a suite of consulting and clinical trial services to pharmaceutical, biotechnology and medical device organisations, with operations in France, the Netherlands, Ireland and Switzerland. 
Venn currently has blue‐chip pharmaceutical and biotechnology clients, and specialisations include medical devices, urology, oncology and cardiology.
Rationale
Calculus saw an opportunity to create a medium sized CRO with presence across Europe by acquisition and organic growth.
Venn was introduced to us by David Evans, an experienced biotech investor with whom Calculus Capital has had previous success (EpiStem and Scancell), invested alongside us and is Chairman of the company as well as a major shareholder.
The management team has an established track record of value creation in medical diagnostics. Calculus invested in 2012.