Interview with John Glencross featured in Prospect Magazine
An interview with Calculus CEO John Glencross, discussing the impact of changes in EIS and VCT legislation and what this means for business has been featured in Prospect Magazine.
Whilst the Autumn budget left the main tax incentives for investors unchanged (30% income tax relief, no tax on capital gains, deferral of capital gains tax payable on funds subscribed to EIS investments, and tax-free dividends from VCTs), the Treasury will no longer give tax relief on EIS investments it believes are "capital preservation schemes".
John noted that:
"I'm a big supporter of the changes and I firmly believe EIS and VCT are still attractive and capable of delivering above-average returns. They still have a place in the portfolio of appropriate, high net worth investors, typically no more than 5 per cent-10 per cent of their portfolio. With regard to VCTs, we are likely to see fewer very large VCT fundraisings because of the pressure on managers to put those funds to work."
He also discussed the impact of the changes on the Calculus investment strategy:
"The changes will not have a big impact on us because we've always been investors in small, growth companies, originally through our EIS funds and our VCT has always been careful about how much it sought to raise. We focus on areas such as healthcare, applied technology, by which we mean companies that use technology, such as Artificial Intelligence, to improve efficiency, advanced manufacturing and the leisure sector."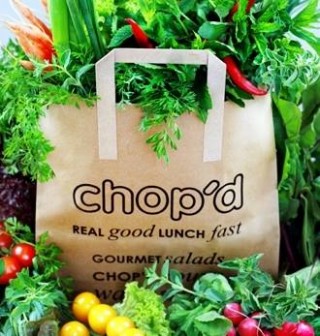 "The salad bar chain, Chop'd, is an example of one of our leisure investments. Both our EIS and VCT schemes invest in the same universe of growth companies and we are going to carry on doing what we've always done. Thankfully we aren't sitting on a large pile of funds that we are under pressure to invest more quickly than we had expected. We've always been very careful not to raise more than we felt we could invest within the appropriate period."
Both the Calculus EIS fund and the Calculus VCT are open for investment. The VCT has an early bird discount of 0.5% available until 2 Feb 2018.
To read the article in full, please click here.