Premaitha Health agrees extension with world leader Thermo Fisher Scientific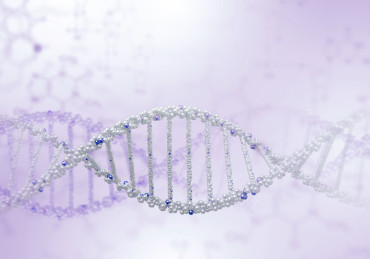 Calculus Capital portfolio company Premaitha Health Plc (AIM: NIPT), a leading international molecular diagnostics group focused on non-invasive prenatal testing, has announced that it has entered into a further extension of the investment agreement with Thermo Fisher Scientific ("Thermo Fisher") announced on 14 December 2015 and extended as announced on 23 September 2016, further developing this important relationship.
Thermo Fisher is the world leader in serving science, with revenues of over $18 billion and more than 55,000 employees in 50 countries. Premaitha's IONA® and SAGE™ prenatal screening tests run on Thermo Fisher's DNA sequencing instruments and the additional investment signifies a deepening of this relationship, as well as a move to scale up the Group's commercial activities. This includes continuing our geographic diversification strategy and further broadening the Company's product and service offering; as well as, in turn, accelerating pull-through of Thermo Fisher's reagents and instruments.
Under the terms of the agreement, Thermo Fisher will make available to Premaitha an additional secured loan facility of $5.0m (the "Loan"), of which $4.0m will be drawn down immediately for the purposes of working capital to support commercial growth strategies. The remaining loan ("Second Tranche") will be drawn down against performance milestones to be reviewed quarterly. The new loan facility follows on from the existing facility, announced on 14 December 2015 and extended as announced on 23 September 2016, on similar terms. Specifically, interest on amounts drawn on the Loan will accrue at a rate of 6 per cent per annum payable quarterly in arrears or will be capable of conversion to loan principal. The Loan is repayable on 14 December 2023, with the option to repay sooner.
Under the terms of the Loan, Premaitha will issue Thermo Fisher warrants over 28,938,797 new ordinary shares in the Company exercisable at 10.725 pence ("New 2017 Warrants"), being a premium of 10% over the closing share price on 10 July 2017 (the last business day prior to issue of the New 2017 Warrants). A second tranche of warrants will be issued on 1 March 2018, or earlier if loan drawdowns commence on the Second Tranche, over new ordinary shares in the Company at a premium of 10% over the closing share price on the last business day prior to the date of issue.
Dr Stephen Little, CEO, commented: "I am delighted that an organisation of Thermo Fisher's scale and reputation has chosen to back Premaitha's next phase of expansion and deepen its relationship with our group. It is further validation of our non-invasive prenatal testing technologies and of their global potential. This additional funding, combined with our existing liquid resources, will enable Premaitha to accelerate the scale-up of the business and meet its goal of becoming operating cashflow self-sufficient by the end of the current financial year."
This announcement contains inside information for the purposes of Article 7 of EU Regulation 596/2014.
For more information, please see Premaitha's website http://www.premaitha.com/