Which is best for you – EIS or VCT?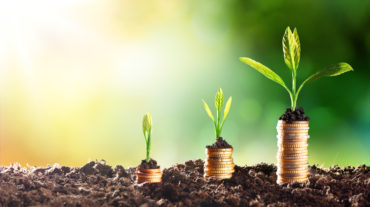 Investments into Enterprise Investment Schemes (EIS) and Venture Capital Trusts (VCT) have been on an upward trajectory for the last decade. The 2018 figures show investments into EIS and VCTs increased to nearly £2bn in EIS qualifying businesses and £731m in VCTs. But which is best suited to a client's financial situation?
Who invests in EISs and VCTs?
 VCT and EIS funds are usually found in the portfolios of investors who have already made good use of the more usual tax-efficient savings routes offered by pensions and ISAs. Pension allowances have declined significantly over the past decade. Many whose pension pots risk breaching the £1.055m pensions lifetime allowance or who are constrained by the tapering annual contribution limits (just £10k for the highest earners) are now looking for tax-efficient alternatives. Although this most often tends to mean those approaching retirement the benefits can also be attractive to younger clients looking to offset a heavy tax bill.
What are the similarities between EISs and VCTs?
EISs and VCTs offer investors various tax advantages. The most important one is a 30% tax relief on the value of the initial investment, which means that a £50,000 investment has the potential to reduce a client's tax bill by £15,000. There is a reason that HMRC is so generous – the money is invested in early-stage businesses. These are higher risk than the larger companies that tend to dominate most pension portfolios. The tax rebate can mitigate losses or be seen as a reward for accepting the higher risk (and thereby helping a promising UK business to grow faster). And any capital gains in an EIS or VCT are tax free.
Both also have high investment thresholds. You can invest up to £1m per tax year in an EIS and this rises to £2m if the business is 'knowledge intensive'. The limit for VCTs is up to £200k per tax year.
Finally, because EISs and VCTs invest in smaller, predominantly unlisted businesses, they can both be a valuable tool for diversification. As part of a balanced portfolio they provide a way of investing in a higher-risk/higher-reward asset whose performance is not necessarily correlated with that of the stock market.
What are the differences between EISs and VCTs?
One of the key differences between EISs and VCTs is that the latter offer tax free income through dividends. This influences the way managers build portfolios. EIS funds tend to be focused purely on capital growth – investors get their payback when the company is sold. VCTs offer tax-free dividends that are particularly attractive to those looking to enhance their income in retirement. Dividends from companies not held within tax-efficient wrappers like pensions, ISAs or VCTs are normally taxed at up to 38.1% under current legislation.
EISs have some distinct benefits too, though. They can be useful if a client has made a large capital gain (say a bonus, or proceeds from the sale of a business or buy-to-let property). By investing the capital gain in an EIS they can defer the CGT bill.
EISs also provides loss relief. If a company in the client's EIS portfolio goes bust, the actual loss (after you have taken into account the tax benefits they enjoyed on investment) can be offset against income tax or CGT liabilities. They can apply this in the current or previous tax year.
Finally, money invested in an EIS is completely free of inheritance tax once a client has held the investment for two years. However, they must still be a shareholder at the time of their death.
What else should you know?
EISs and VCTs do have some strings attached – significantly, the length of time the investments have to be held before a client can benefit from the tax advantages. Investors must hold the investments for a minimum three years for EISs and five years for VCTs and normally longer.
EISs and VCTs are illiquid investments. Clients should not use them if they may need to access their money quickly.
EISs and VCTs are not and should never be considered as an alternative to a pension.
Calculus Capital provides both generalist and specialist EIS funds. The generalist fund invests in companies across many sectors including biotechnology, environmental services, and fintech. The UK Creative Content EIS fund invests in companies producing content for companies such as Netflix and Amazon.
The Calculus VCT is a generalist VCT fund which invests in growth-phase businesses. It targets an annual dividend of 4.5%.
The choice is yours
Each carries risk, but each also comes with generous tax benefits. For investors who have exhausted their more traditional savings routes, these can be valuable. Tax planning can be complicated and we believe it is always worth taking professional financial advice before investing.